Adam Lee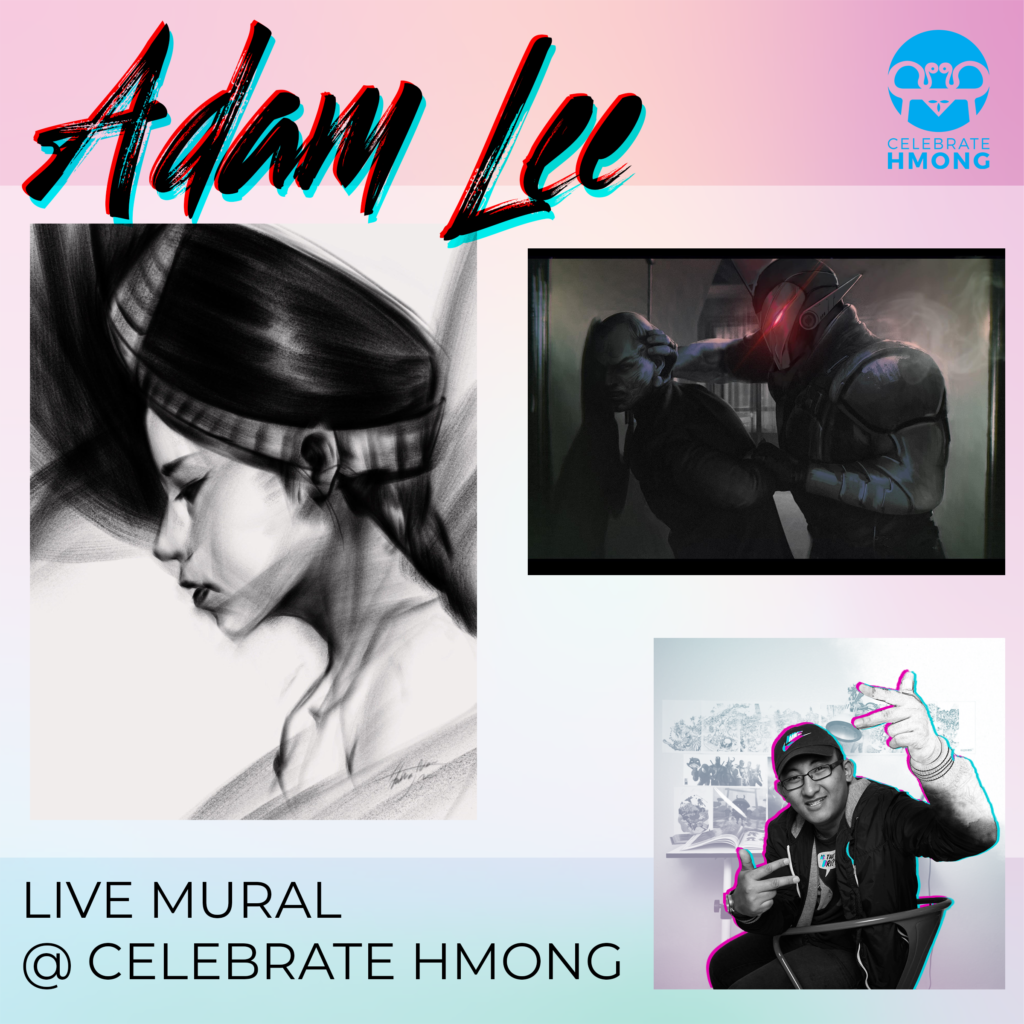 With just a little over a month left, we'll be starting to unveil the artists that will be showcased during Celebrate Hmong Art & Media Festival Art Showcase event!
Let's kick it off with our MURALIST Adam Lee! Catch him painting LIVE at the Fresno fairgrounds in the Gem & Mineral Building starting December 26.
Bio:
Adam loved watching cartoons and anime as a kid, that didn't change much over the years. He started to pursue art more seriously at 17 and went to school in Minneapolis for Media Arts & Animation. By 23, he changed course from animation to Visual Development. Moving from Minnesota to San Francisco, learning everything he could about character design, environment design, lighting & color, and key-frame Illustration. He is currently working with a studio developing illustrations and concepts for their new card based mobile game. And working on his own personal IP: Exiled.